LOW SEASON RATES
Nov 1st – March 31st (excluding school holidays)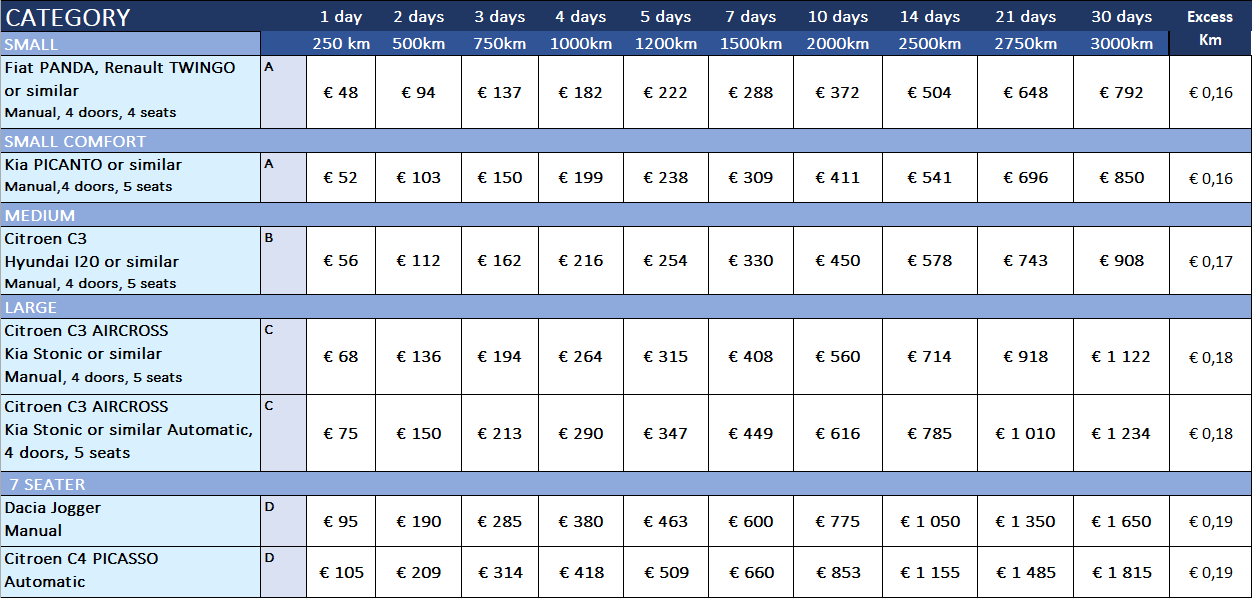 For an accurate quote please send us an email with your exact dates, times and wishes.
WHO CAN RENT A CAR?
If you are 21 years or over and have had a valid driving
license for 2 years or longer you can rent/ drive a car from Midi Location Services
INSURANCE
In the event of damage at the fault of the other party, you are fully covered.
If you are responsible for damage, the excess applies according to the car category
A. SMALL + SMALL COMFORT : 800€
B. MEDIUM : 900€
C. LARGE : 1000€
D. 7 SEATER : 1200€
PAYMENT / DEPOSIT
A credit card deposit of 400€ is required .
For the payment we accept Mastercard, Visa, AMEX and cash.
FUEL
If you don't return the car full of fuel we charge a fee of € 30 + fuel costs.
En cas de litige, le consommateur pourra déposer sa réclamation sur le site: http://cnpm-mediation-consommation.eu